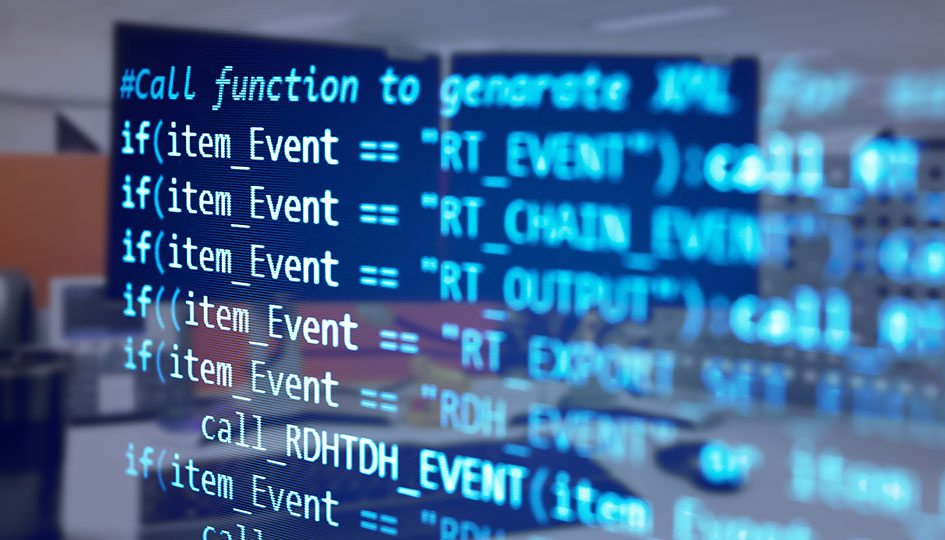 GeoWorx Sync is a powerful tool for synchronizing data that is shared by multiple Enterprise Systems. The tool includes many robust features for true, bidirectional data synchronization. However, there are a few features that set it apart from other integration tools that you may not be aware of.
1. GeoWorx Sync Features: Robust Reporting
GeoWorx Sync produces a full report of all data updates each time it runs, giving you verifiable and actionable results. Because of this feature, you have the ability to quickly and easily confirm that data is flowing as expected. In addition, you can review any errors, orphans, duplicates, discrepancies, or deletes associated with the synchronization.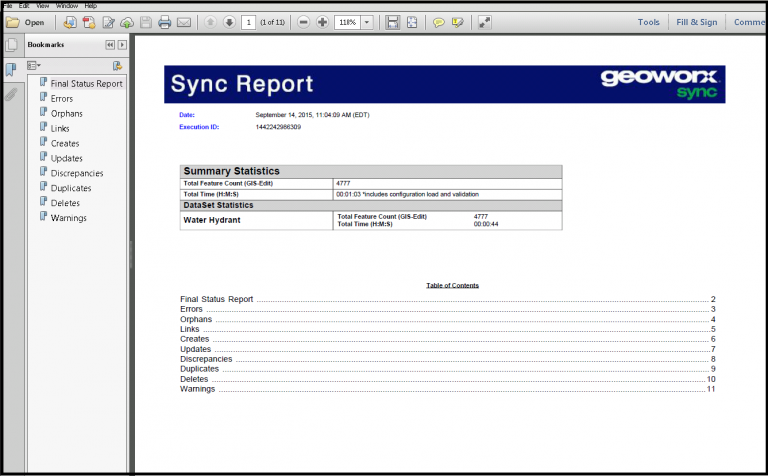 2. GeoWorx Sync Features: No Workflow Changes
You may enter data into GIS first as a result of the as-built and data collection processes, while other data may come in through your asset management system as a result of maintenance processes. Regardless of where and when data is entered, GeoWorx Sync ensures it is available to all Enterprise Systems in their native databases.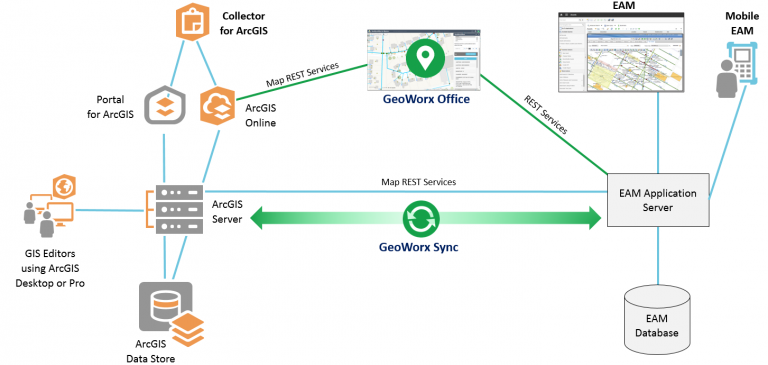 3. GeoWorx Sync Features: Value Translation
GeoWorx Sync can translate values when synchronizing data between your GIS and Enterprise Systems. As a result, there is no need to change or reconcile your GIS and Enterprise System domains – let GeoWorx Sync translate them for you on the fly.

4. GeoWorx Sync Features: GIS to GIS Integration
It is important to realize that we work with many organizations who require GIS to GIS geodatabase synchronization. Rather than building a custom application to integrate these two geodatabases, these organizations are able to implement GeoWorx Sync. This greatly reduced the risk of their GIS to GIS Integration.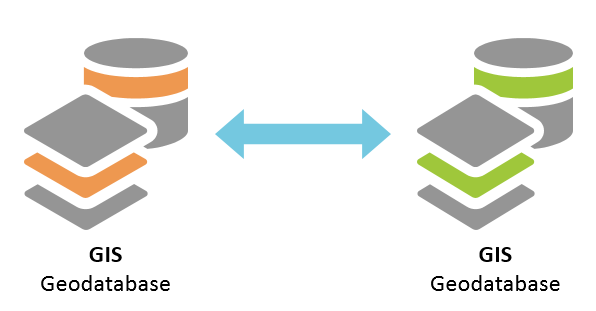 5. GeoWorx Sync Features: GIS to CIS Integration
GeoWorx Sync recently added support for Oracle Utilities CC&B. The integration of GIS and CIS systems is critical for a utility to manage enterprise data (such as meters, service premise, or services) shared by each system. Read our recent blog on this topic here.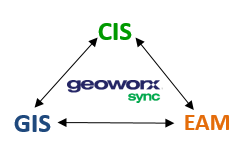 As you can see GeoWorx Sync goes beyond traditional integration techniques. Pairing advanced features with options for integration with multiple platforms, GeoWorx Sync truly is the premier platform for enterprise system integration. To learn more about GeoWorx contact us at info@geo-nexus.com or visit our website at www.geo-nexus.com.
About GeoNexus Technologies
At GeoNexus Technologies our mission is to ensure integrity and reliability of enterprise data to support effective decision making. We provide GeoWorx®, an enterprise-grade integration platform that is easy to use, reliable, and includes out-of-the-box connectors for Esri® ArcGIS®, IBM® Maximo, SAP®, ABB® Ellipse, Oracle® Utilities, and other leading enterprise systems. GeoWorx is used by asset-intensive organizations across the globe in industries including utilities, telecommunications, pipeline, transportation, and government.